Milwaukee Power Tools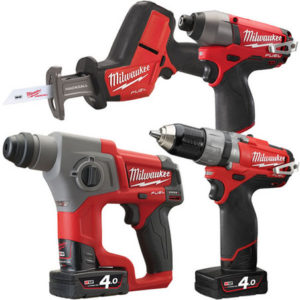 Here at CNC we want to ensure that all of our customers receive the highest quality supplies and tools, which is why we have partnered with Milwaukee Power Tools to ensure that you have access to the best on the market.
As an industry leading manufacturer, Milwaukee understands the needs of those in the trade and has created a wide range of tools to ensure those needs are fulfilled.
Since its founding in 1924 the company has dedicated itself to innovation, fuelled by passion for the industry. Having served the American public so well for many years, their unique brand of tools are now available in the UK via the team at CNC.
They include:
Drills
Power Tool Kits
Power Saws
Sanders and Planers
Grinding and Cutting
Nail Guns
Radios
Power Tool Accessories
To find out more contact us using the form on the right of the page or call 020 8507 7567 to speak to a representative.
Some of Our Brands