Ironmongery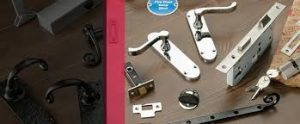 Ironmongery is a profession that really came to the fore during the Industrial Revolution of the 19th century and Britain has long held a reputation as one of the foremost purveyors of ironworks in the entire world.
Here at CNC we aim to honour this proud heritage with well-designed iron components that have a variety of uses. Our locks, bolts and fixings are made to the highest standards and will add that extra bit of charm, alongside the durability that iron is renowned for, to any projects you work on.
The CNC ironmongery range includes all of the following:
Yale locks
Tower bolts
Fixings
Sash locks
Bathroom locks
Padlocks
To find out more contact us using the form on the right of the page or call 020 8507 7567 to speak to a representative.
Some of Our Brands